We got our beta invite!!!
Ok, sorry.. lemme start at the beginning…
SpaceX (short for Space Exploration) is a Commercial Space Launch services company. They have performed over 100 successful launches, pioneered recovery of the first stage rocket, pioneered recovery of the payload fairing, returned Astronauts to space from US soil for the first time since the Shuttle program ended — among other things.
SpaceX has a goal of providing rapidly re-usable rockets to drive down the cost of Space Exploration, and providing the transportation for future Lunar and Mars missions and beyond.  While they have been wildly successful in their launch services business, they need a larger source of income to fund these Lunar and Solar system missions with their next big endeavor – StarShip.
In addition, SpaceX needs experience in operating a planetary level communications system — crewed exploration of Mars will need communications.
To push forward and realize these goals, SpaceX has started a new, low Earth orbit satellite constellation, dubbed Starlink!
We were lucky enough to be present for the launch of the first batch of 60 Starlink Beta satellites.  It was our (TurtleHerding) first launch and it was spectacular!
Since that first launch, SpaceX has completed 14 more Starlink launches, each with an additional 57 to 60 satellites on board! (some launches were reduced in count to accommodate 'ride-share' satellites from other customers — another first!)
In June, SpaceX and Starlink began accepting email addresses of those interested in the service.  In July of this year, Starlink started their 'Friends and Family' beta program and began collecting service addresses for those interested in the service.  SpaceX then provided a Starlink user terminal to the Washington State Emergency Responders fighting the record breaking wild-fires across the state.  And now, at the end of October, 2020 — Starlink began expanding to a public Beta program!  They still have a very long way to go to provide global coverage ( they're aiming to have between 12,000 and 40,000 satellites in the sky! )
So, that is a big catch up for anyone not in the know.  And now, we resume my initial excitement.. We got our Beta Invite!!
At this time, my Starlink terminal is en-route from the LA area… and is scheduled for delivery via FedEx on Monday, 2020-11-09. We plan to live-stream on Monday, opening the box, unpacking, and a temporary setup and testing. We will be taking questions from our YouTube chatters and answering all that we can at that time.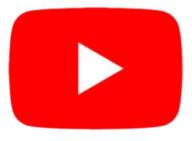 So, please do join us on Monday via our YouTube channel. To be alerted, please don't forget to subscribe and select the 'Bell' icon.