Hi all,
We wanted to give everyone a quick update. We have decided on a big change of pace. After almost 16 years of full time RV travel, we are hanging up the keys and have moved into a sticks and bricks home in Las Vegas, NV!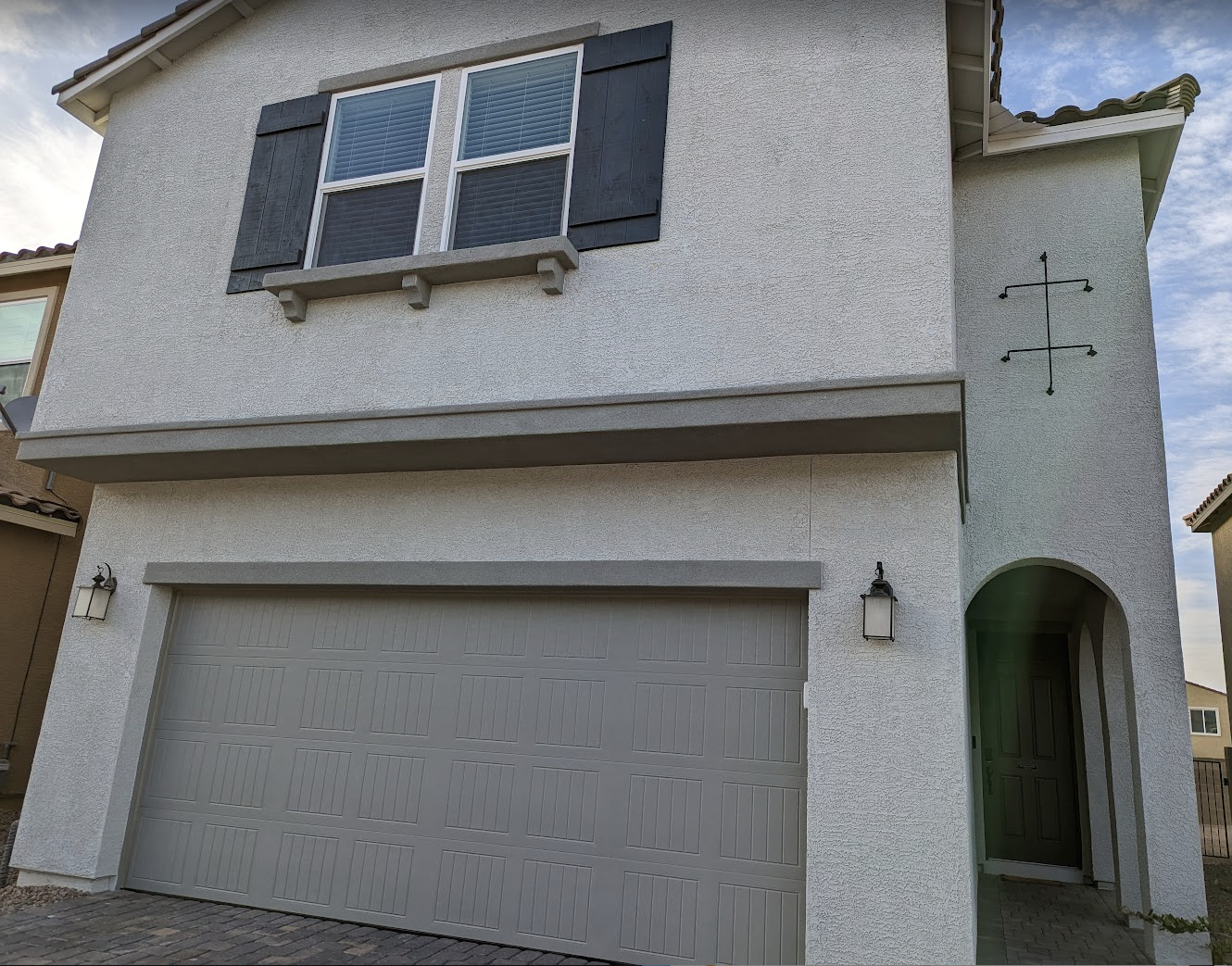 Yes, you read that correctly… Note that this won't be the end of our RV journey – we do intend to buy a smaller RV for vacation travel once the coach and our RV lot sell. We thoroughly enjoyed our travels, but we kept coming back to Las Vegas and have developed a bit of a home-base here. So we finally decided it was time to make that 'home-base' status official. Coming from about 400 sq feet of space in the RV… the almost 2500 sq feet of house is taking a lot of getting used to. When ordering things, I still find myself thinking "Will I be here long enough for that to come in?" ROFL
With that in mind, we have a few things we're selling.. 🙂
2016 Tiffin Allegro Bus 45OP
Our coach is now listed with NIRVC is Las Vegas.
We left many upgrades and add-ons in the coach:
1800W of solar panels, 20kWh Lithium Ion battery pack ( can run all 3 ACs for 4 hours before genset starts ), 2 x Victron Energy 5000 VA inverters, heated tile floor, Paykel Drawer Dishwasher, washer/dryer, electric dump valves, double desk with one motorized monitor lift, new 4K HDR TV's in the Living room and Bedroom. And most recently (March 2023), True Topper slide topper replacements – no slide topper awning to flap in the wind! Wish we'd done that so long ago.. it would have made our desert stays so much more peaceful!
Las Vegas Motorcoach Resort Lot 81
Our RV Lot at the fabulous Las Vegas Motorcoach Resort is listed with the LVM Realty team! Being a North facing lot, the sun won't be beating in through the windshield while you're in town. The lot has had a few upgrades under our ownership: We removed all the grass and irrigation system, then installed pavers, artificial turf and rock to create a much more usable space with less maintenance needs. We also put weather proof outlets around the perimeter of the lot so it's easy to plug in whatever toys you bring with you ( or leave behind when you travel ). The lot will also be available shortly in the LVM Rental pool, so be sure to ask for Lot 81 if you're coming to stay in Las Vegas! 🙂
2023 Legend Trailmaster Race Series 24′ Enclosed Car Hauler
Asking $24,200 or best offer (please reach out via our Contact Us form if you're interested). We literally just purchased this car hauler at the end of December, 2022. It has less than 3000 miles on it! Includes large escape hatch for easy entry/exit from loaded vehicle, removable fender so even the lowest vehicles can be loaded and still exit easily, 2 x 7000 lbs axles, GVWR: 14,000 lbs, Payload Capacity: 10236 lbs. Upgrades include matching spare tire/rim, a powered Tongue Jack and installed E-track inside, tire straps for all 4 tires. More photos available here!
Summary
Lots of changes… lots of new adventures. We hope you stick around to discover what's next. 🙂